The Mealawe Food Festival was a roaring success! A newly established brand, Mealawe delivers delicious, authentic home made food prepared by neighbourhood kitchens, to every door step. Gandhi's Coffee is thrilled to announce that it was a sponsor in Mealawe's Food Festival which provided homemade food worth Rs 16 Lakh to its customers.
Mealawe is a unique food delivery based application because it connects food lovers with talented home based chefs – a great concept for those who love delicious and healthy home-cooked meals but do not have the time or skills to prepare them. This not only takes away the headache involved in preparing daily meals but also serves as an avenue for neighbourhood kitchens to expand their small businesses. The idea and its execution has received much love from the community and with the thunderous success of the mealawe food festival, we are sure this love is going to grow stronger and reach many more food lovers who care about taste just as much as health.
On the occasion of World Food Day which falls on16 October every year, Mealawe wanted to do something special. Starting from October 12, Mealawe organised a one of its kind food festival which aimed at curbing hunger, spreading awareness about home made food, empowering women and supporting the Fit India movement" As a premium coffee brand that has always aimed at delivering value to its customers, Gandhi's Coffee was delighted to be a part of Mealawe's Food Festival which was rooted in the idea of celebrating Food Heroes and the culture of homemade food.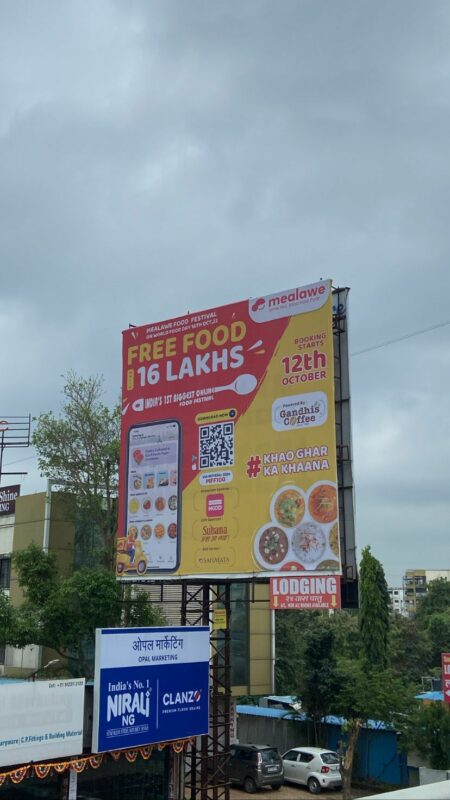 Several media outlets reported on the Mealawe Food Festival and billboards announcing its launch graced the streets of Pune. Articles published in the The Indian Express and Pune Mirror helped spread the news to every food loving Punekar. Leveraging the power of influencer marketing, Mealawe ran successful social media campaigns which helped to draw in thousands of new users. Mealawe has created a rapidly growing community on various social media platforms through its witty posts and creative campaigns, the most significant of which was the Mealawe Food Festival. It was India's first and biggest online food festival, which focussed on the message of 'Leaving no one behind', an idea that is at the centre of the United Nations Sustainable Development goals, the most important of which is the elimination of world hunger. The spectacular success helped Mealawe to team up with Sahayata NGO and provide over 7000 meals to the underprivileged. Gandhi's coffee is delighted to have powered such a spectacular event which spread smiles across the city.
The tremendous reach and popularity of the food festival is a testament to the value that Mealawe brings to its customers in the form of a variety of healthy, delicious home made food delivered right to one's doorstep.
At Gandhi's coffee we value quality and strive to offer the best to our customers with every coffee bean. We recognised this same spirit of reaching for the best in Mealawe and it makes us quite proud that we had the opportunity to support an event that did not only bring in great commercial success but also supported an important social cause.